Credit to Disney for the images (shopdisney.com)
Just barley Disney released the D23 Exclusive Kermit Pin – Muppet Treasure Island 25th Anniversary on shop Disney. You do have to be a D23 Gold Member to get it, and it's limited edition of 1,500. It's limited to 1 per guest, and it costs $13. Make sure you are logged in with your Disney/ shop Disney account that has the D23 gold membership.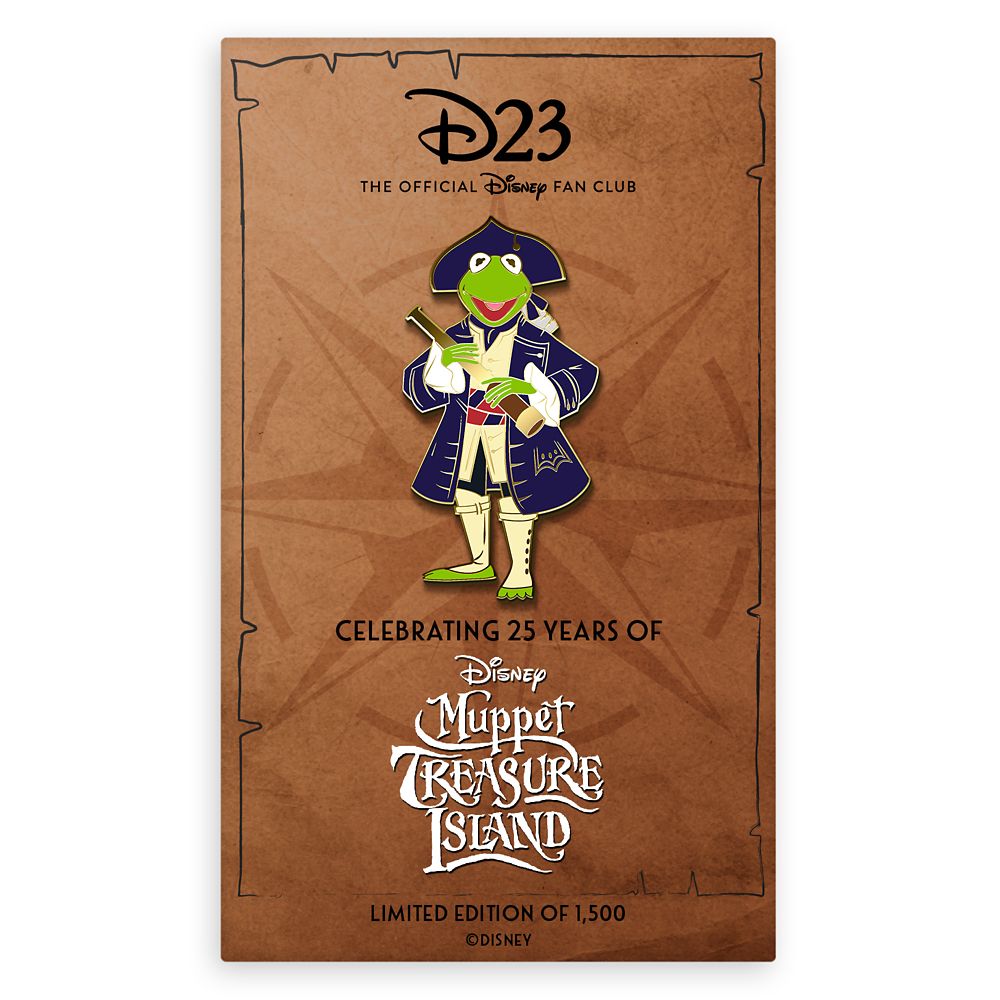 If you would like to get it you can here:
shopdisney.com/d23-exclusive-kermit-pin-muppet-treasure-island-25th-anniversary-limited-edition-499424730547.html?
Disney News Today is not affiliated with shop Disney
Credit to Disney for the images